We recently launched Wondery+ through Apple Podcasts new subscriptions offering. To subscribe to Wondery+ on Apple Podcasts, go to the Wondery channel page in Apple Podcasts and follow the on-screen instructions to start your free trial.
If you join Wondery+ via the Apple Podcasts app, note that this system is separate from the current Wondery app and Wondery.com system. While the available content will be largely the same, the Wondery app and Wondery.com itself will have some additional content that, due to limitations on the Apple platform, we can't offer ad-free via Apple Podcasts. You also won't be able to use the subscription you start in Apple Podcasts on wondery.com or in the Wondery app.
If you already have a Wondery+ subscription that you purchased through wondery.com or the Wondery app and want to use it with Apple Podcasts, you can do this using our private RSS feed export capability. To do so, simply go to any show listed on https://wondery.com/shows, log in with your Wondery credentials, select the More Listening Options button, and then select Apple Podcasts (as seen below).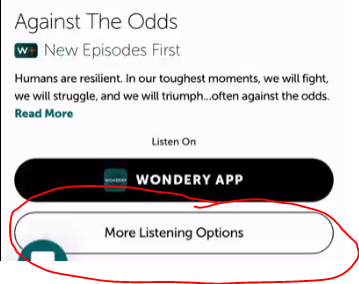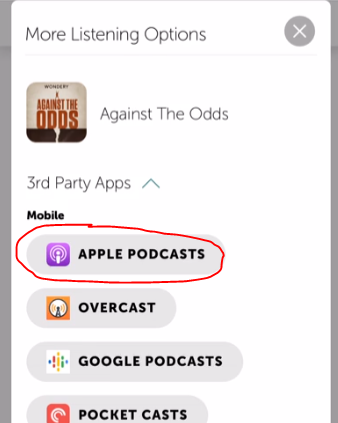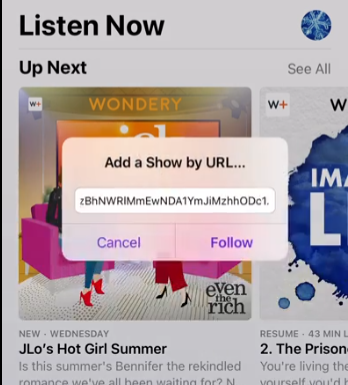 Please feel free to reach out to our support team via the chat widget if you have any further questions.